Statistics
---
Total online: 1
Guests: 1
Users: 0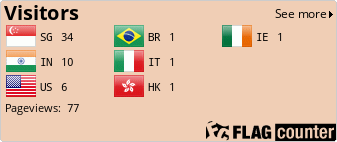 Home
»
2015
»
June
»
8
» The Islamic State's Best Weapon Was Born in the USA
---
00:22
The Islamic State's Best Weapon Was Born in the USA
https://foreignpolicy.com/2015/06/04/hell-on-wheels/
How the militant group is turning the Iraqi security forces' Humvees into their worst nightmare.
By Seán D. Naylor June 4, 2015
When the United States gave more than 3,000 armored Humvees to Iraqi security forces over the past 12 years, U.S. officials could not have imagined that the humble utility vehicles would become a decisive weapon in the hands of Washington's enemies from the Islamic State.
But that is exactly what has happened. Humvees were some of the 30 vehicles converted into mobile suicide bombs that the Islamic State used to blast through Iraqi security forces' defenses during its three-day conquest of Ramadi in mid-May. The militants also used an armored bulldozer and at least one U.S.-made M113 armored personnel carrier. There's a simple reason the militants are using Humvees and other armored vehicles as rolling bombs: Their protective armored plating prevents defenders from killing the trucks' drivers before the militants can detonate their loads, while the vehicles' capacity to carry enormous amounts of weight means the Islamic State can sometimes pack in a ton of explosives. Some of the bombs used in Ramadi contained the explosive force of the deadly Oklahoma City bombing in 1995 that devastated a federal office building and killed 168 people.
The attack on Ramadi was the latest assault in which the Islamic State used armored Humvees as shock weapons to breach security force perimeters, scare beleaguered Iraqi troops into fleeing their positions, and become the centerpieces of flashy videos the group released through social media to its supporters around the globe. In addition to Ramadi, they were also used in attacks elsewhere in Anbar province in the ongoing battle for the Baiji oil refinery, as well as in Iraqi Kurdistan and Syria, according to Al Sweetser, chief of operational analysis and assessments at the Joint Improvised Explosive Device Defeat Organization (JIEDDO), which the Pentagon established in 2006 to develop ways of protecting American troops from what had emerged as the insurgents' weapon of choice during the Iraq War.

The total number of military vehicles the Islamic State has captured is unknown, but according to Iraqi Prime Minister Haider al-Abadi, the group seized 2,300 armored Humvees when it overran Mosul last June, indicating the depth of resources available to the militants as they work to expand their rule in Iraq and Syria and beat back Iraqi attempts to regain the lost territory. The United States has given the Iraqis a total of fewer than 3,500 Humvees, more than 3,000 of which were armored, according to Defense Department spokesman Army Lt. Col. Joe Sowers. He did not know whether that number included the many hundreds of Humvees left behind when U.S. forces departed Iraq.

That most of Iraq's Humvees are now in the hands of the Islamic State could spell bad news for President Barack Obama's administration and its putative allies in Baghdad. The United States and other members of the ad hoc anti-Islamic State coalition are delivering anti-tank weapons to Iraqi security forces and the Kurdish Peshmerga militia in an effort to give them a weapon that can hold the Islamic State's armored military vehicles at bay, while JIEDDO is racing to develop new, classified techniques to defeat a weapon that had its origins in the U.S. military.

The use of armored vehicles is the latest stage in the evolution of the use of suicide vehicle bombs by the Islamic State and its predecessor, al Qaeda in Iraq. The first stage began shortly after the U.S. invasion of Iraq in 2003 and involved packing regular civilian cars and trucks with explosives. The second stage was the use of civilian trucks with armor sheeting welded or bolted to them to create what Sweetser called "Mad Max" vehicles. The use of the armor siding was to protect the suicide driver from small-arms fire, allowing him to get close enough to his target before triggering the explosion. "It's pretty amazing, their ingenuity and [the] level of thought and care" the Islamic State puts into the bombs, Sweetser said.

The current use of military vehicles is the third phase. While the Ramadi attack used a mixture of all three types of vehicle bombs, experts said the armored Humvees, in particular, hold five key advantages for the attacker:

Protection. Without having to go to the bother of attaching shielding to the vehicles on their own, Islamic State fighters can take advantage of Humvees' armor to shield themselves from small-arms fire as they approach their target.

Disguise. An approaching vehicle bomb with Iraqi security forces' markings can inject an "element of doubt" into a defender, giving the attacker a vital few seconds to get closer to his target, Sweetser said. "It's useful to have a [vehicle bomb] that's an armored vehicle that can pass into an armored column of Iraqi vehicles," said Christopher Harmer, a retired Naval officer at the Institute for the Study of War who has studied the Islamic State's use of improvised explosive devices (IED).

Explosive force. The Humvee's payload can easily support a ton of explosives, far higher than a similarly-sized pickup truck, according to Harmer. "For its size, a Humvee can carry a hell of a lot of weight," he said.

Mobility. The Humvee was designed to carry troops and gear off road, enabling a suicide driver to approach a target from virtually any angle, thus making the attack harder to predict and defend against.

Supply. Although the attack on Ramadi included the use of at least one M113 armored personnel carrier, the Humvee is by far the Islamic State's favorite U.S. military vehicle when it comes to creating suicide vehicle bombs. Having captured an estimated 2,300 Humvees during the seizure of Mosul alone, the Islamic State has an almost inexhaustible supply of the vehicles. "It's pretty obvious to me that they are not what we would call 'supply-constrained' here," Sweetser said.

"They have large numbers that they are able to mass at the time and place of their choosing."

"They have large numbers that they are able to mass at the time and place of their choosing."

While the blast from an armored vehicle bomb also sends razor-sharp remnants of the armor flying into the bodies of nearby Iraqi troops, that's not the key reason the Islamic State uses such vehicles. In fact, they may need to use more explosives to blast apart the armor, which, after all, is intended to absorb explosive force. That's also a reason why it appears that none of the Abrams tanks captured by the Islamic State from the Iraqi Army have been used as bombs. "An Abrams is singularly bad" as an IED, Harmer said, citing three reasons: The tank's composite armor is so thick and effective that it requires more explosive force to break it apart; when it does explode, it does not disintegrate into shards like steel armor does; and the tank's relatively confined crew compartment does not afford much space in which to pack bomb materials.

And although the Humvees were captured in Iraq, the Islamic State has also used them in Syria. "They have a very effective logistics system," Harmer said. Despite the fact that columns of military vehicles should be good targets for the coalition's air campaign, the Islamic State "does continue to show the ability to move fighters, trucks, and Humvees back-and-forth between Syria and Iraq," he added. "They've taken down quite a few Syrian army checkpoints using these up-armored Humvees," Harmer said.

However, Harmer said, "the vast majority of [the vehicle bombs] that they use in Syria are sourced there in Syria."

And it was in Syria that the Islamic State perfected their tactics for the use of such weapons against military targets in a series of operations against Syrian military outposts in the center and east of the country, far from the Alawite heartland. "Eventually ISIS just said, 'Okay, we're just going to blow those bases up with [vehicle bombs],' and so they'd hit these guys at three in the morning, they'd crash the gates to the base and then it was game on," Harmer said, referring to an acronym for the Islamic State and noting that the bases typically fell quickly once breached by vehicle bombs. "They really took it to the Syrian army."

In what Sweetser described as the "ruthlessly Darwinian" conflict between suicide vehicle bombers and those defending against them, the Islamic State's unique use of armored vehicles has given it the edge — for now.

The United States has previously provided at least 1,000 AT4 shoulder-launched anti-tank weapons to Peshmerga fighters and is now sending 2,000 of the weapons to Iraqi security forces, Sweetser said. Other systems that are effective against lightly armored vehicles include the Russian-made SPG-9 tripod-mounted recoilless rifle and the Milan anti-tank guided missile, which Sweetser said was popular with the Peshmerga. But one lesson from the recent fighting is that it's essential to have trained gunners ready to engage approaching suicide vehicle bombs at all times, he added.

Other defenses are more rudimentary. The Peshmerga dig "anti-tank ditches" around their positions, while chicanes that force an approaching vehicle to twist and turn, slowing its approach, and hastily-created protective berms are also in use against the Islamic State, Sweetser said.

But these are all literally last lines of defense, and are of limited use against the waves of suicide vehicle bombs that the Islamic State is sending against Iraqi security forces.

"If you wait until the time and place that the adversary has chosen to employ this asset, the problem is much harder," Sweetser said.

"If you wait until the time and place that the adversary has chosen to employ this asset, the problem is much harder," Sweetser said. A more preferable approach, he added, is to prevent the attack from being launched at all, something that JIEDDO refers to as working "left of boom."

This approach might involve the interdiction of the supply chain for the bomb components, as well as the flow of suicide bombers themselves, Sweetser said. However, with the Obama administration's determination not to put U.S. troops in combat in Iraq, many of these tasks must be left to Iraqis. "To what degree we can effectively do this through a surrogate in Iraq is to be determined," Sweetser said.

Meanwhile, JIEDDO is trying to rapidly develop and field two classified systems to counter vehicle bombs, according to JIEDDO spokesman David Small. "Our efforts are aimed at detecting [vehicle bombs] and increasing the stand-off for that detection, and ultimately increasing the distance at which this threat can be detected from various platforms," Small said, adding that he was unable to go into any further detail about the efforts.

"It's a continual game of cat and mouse," Sweetser said. "[The Islamic State] has proven to be smart and resilient. Every time they try to position one of these assets to conduct an attack and we interdict it, they learn from that."

Photo credit: Associated Press


Powered by WordPress.com VIP
Views:
580
|
|
«РОССИЯ»
«CHINA»
«AMERICA»
«POLSKA»
«ČESKO»