Statistics
---
Total online: 1
Guests: 1
Users: 0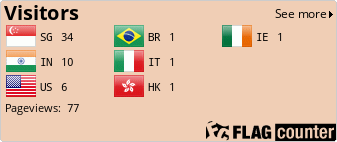 Home
»
2015
»
August
»
12
» Mistral Dispute With Russia Settled, France Eyes Exports
---
03:32
Mistral Dispute With Russia Settled, France Eyes Exports
http://www.defensenews.com/story/defense/naval/ships/2015/08/09/mistral-dispute-russia-settled-france-eyes-exports/31278439/
By Pierre Tran 11 a.m. EDT August 9, 2015
PARIS — Russia provided €893 million (US $978 million) in advance payment for the two Mistral helicopter carriers, the core figure of the French repayment for a deal which Presidents François Hollande and Vladimir Putin have canceled, a French official said Aug. 7.
"The advance payment totaled €893 million," while the widely reported figure of €785 million was incorrect, the official said.
Hollande's office said Aug. 5 the Mistral deal was canceled and Russia would be refunded the advance payments.
Separately, Egypt, backed by Saudi Arabia, is interested in buying the two Mistrals as part of a plan to form a regional maritime force, afternoon daily Le Monde reported.
France also repays Moscow's costs, including training 400 sailors and stripping off equipment and shipping it back to Russia, the official said.
Mistral warship Sevastopol
(Photo: Georges Gobet/AFP)
The total repayment is "less than €1.2 billion," François Hollande said Aug. 6, Agence France-Presse reported. The government will present the total repayment and details to parliament next month for ratification, the president told journalists in Egypt on Aug. 6.

Detailed technical negotiations on canceling the controversial deal took some 2-1/2 to three months, after starting around the end of February or early March, the official said.

"This is a balanced solution for France and Russia," the official said.


France faced a long, costly legal wrangle if the two countries failed to reach an agreement, with Russia seeking penalty payments on top of repayment. An international arbitration might have taken two or three years with France facing a possible bill of €1.5 billion to €2 billion, the official said.

The Mistral sale contract is understood to have been written under Swiss law. Under the force majeure clause in a sales contract, there is generally a 180-day suspension until a decision to cancel is required.

Prime contractor DCNS had planned to hand over the first Mistral, the Vladivostok, Nov. 14.

"Egypt and Saudi Arabia are entirely ready to buy the two Mistrals," said a French official in Egypt, Le Monde reported. Saudi Arabia wants Egypt to build a naval fleet that could project power regionally in the Red Sea and the Mediterranean.

"There is strong interest in the Mistrals from some countries in the region, to build a maritime capability," said a diplomatic source, the report said.

Egypt could use the two warships to transport 1,000 troops, armored vehicles and helicopters to intervene in Yemen, Libya or other countries where a joint Arab force might become involved, the report said. Saudi Arabia and Egypt have close relations, with Riyadh providing US $4 billion of general funding to Cairo.

Separately, Saudi Arabia is also financing Lebanon's €3 billion acquisition of French arms in a bid to modernize the armed forces.

The Mistral helicopter carrier has sparked interest in the export market so the French cancellation of the deal should not be a concern, said Hollande.

"These ships attract a certain amount of interest among many countries, and there will be no difficulty in finding a buyer for these ships, without extra cost for our country," Hollande told journalists in Egypt.

Conservative and far-right politicians have criticized the cancellation, which some see as undermining France's reliability as an arms exporter.

The deal covers the payments made by Russia and costs including training, without any penalties, Hollande said. The financial details will be sent to parliament in September for ratification.

Hollande made the remarks in Egypt, where he was attending the inauguration of a widening of the Suez Canal. France has sold the Rafale jet fighter, a DCNS multimission frigate and four Gowind corvettes to Egypt. Cairo is in negotiations to buy two more corvettes, which were options under the approximately €1 billion deal for the four Gowinds.

"The initial price for the two ships was around €1.2 billion. The price in the agreement, which is the best possible, will be less as Russia will be repaid to the nearest euro the advance payments that have been made," Defense Minister Jean-Yves Le Drian said Aug. 6 on RTL radio.

Le Drian declined to say how much Russia would be paid, but said the government will inform parliament as there will be a ratification and parliament will be very quickly informed of the amount and the terms.

France had offered a settlement of €785 million, while Russia has asked for compensation of €1.163 billion, according to Russian daily Kommersant, Reuters reported.

There is worry over how the repayment might hurt the defense sector.

"How will the funds be found? Who will pay for the repayment?" said member of parliament François Cornut-Gentille. The cost should be shared fairly by the government rather than placed fully on the Defense Ministry as that would eat into equipment procurement, he said.

The Defense Ministry could argue that the cancellation and repayment were decisions taken at the highest level of state and the financing should be shared rather than loaded on the military, said a defense specialist.

France hopes the Mistrals will be sold to other navies.

"I am convinced there will be other clients," Le Drian said. "It is desirable [to find buyers] as quickly as possible. There are presently a certain number of countries which have shown their interest in these two ships. There are many."

Canada, Egypt, India and Singapore are among the countries interested in the Mistral, Les Echos and La Tribune website reported.

Le Drian dismissed concerns that the contract cancellation might hinder French exports, pointing out that France has sold €15 billion of arms so far this year.

The Mistral is a multimission ship that could serve as a civil-military vessel for humanitarian operations, said Sen. Jacques Gautier, deputy chairman of the Committee for Defense, Foreign Affairs and Armed Forces. The vessel is designed with a large hospital and command center, which could interest regional players such as Brazil and Indonesia.

The French Navy sails three Mistrals and does not wish to erode its tight budget by acquiring another two. The cost of maintenance of the two ships is at least €1 million a month, Hervé Guillou, chairman of DCNS, told journalists July 23. DCNS, the prime contractor, declined comment.

The maintenance costs include running the ships' engines and keeping the rust at bay, an industry executive said.

Export prospects negotiate hard but foreign officials could look for a bargain as the Mistrals are already built to Russian technical requirements, the defense specialist said.

That goes against the practice of armed forces specifying their own needs when buying the weapons.

Foreign governments often ask for equipment to be assembled locally but the warships will already be built, the specialist said. The first ship, Vladivostok, was ready for delivery in November and the second, Sevastopol, had been due for handover later this year.

The Russians will strip off their equipment but the warships were adapted to sail in Arctic waters, with the helicopter deck capable of being heated. The hangers were built extra large to accommodate the Kamov attack helicopter. Those features make the ships highly specific.

These factors will make the Mistrals hard to sell and if a deal goes through, France will take a loss, the specialist said.

Hollande spoke with Putin on the afternoon of Aug. 5 to confirm the two countries had reached agreement on canceling the 2011 contract for the ships, the French president's office said.

The agreement meant Russia will be fully repaid on the advance payments, Russian equipment fitted onboard will be returned, and France will have full ownership and use of the two ships, the Elyséé presidential office said.

"The president of the Republic and Vladimir Putin were pleased with the climate of friendly and open partnership seen in the negotiations," the office said.

The Russian government said France has paid back the funds and the matter is closed, Reuters reported. "France has already transferred these funds and, after the return of equipment, will acquire ownership and be able to take charge of both ships," the Kremlin said in a statement. "Moscow considers the Mistral issue completely resolved."

France had come under pressure from allies in the West, Eastern Europe and the Baltics to cancel the warship deal as the Ukraine crisis deepened and the Russian role in the breakaway of Crimea was highly suspect. But France also wanted to maintain good relations with Russia and there was domestic pressure to uphold the Mistral deal.

Email: ptran@defensenews.com
Views:
633
|
|
Calendar
« August 2015 »
Su
Mo
Tu
We
Th
Fr
Sa
1
2
3
4
5
6
7
8
9
10
11
12
13
14
15
16
17
18
19
20
21
22
23
24
25
26
27
28
29
30
31
«РОССИЯ»
«CHINA»
«AMERICA»
«POLSKA»
«ČESKO»