Statistics
---
Total online: 1
Guests: 1
Users: 0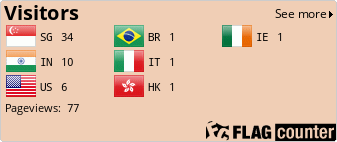 Home
»
2015
»
April
»
4
» Jonathan Alpeyrie Ukraine's War
---
03:57
Jonathan Alpeyrie Ukraine's War
http://www.loeildelaphotographie.com/2015/04/03/portfolio/27444/jonathan-alpeyrie-ukraine-s-war?utm_source=Liste+de+diffusion+EN&utm_campaign=fdd671cba0-EN_2015_04_03&utm_medium=email&utm_term=0_ae1f055795-fdd671cba0-181421757
Ukraine, written by La Rédaction / The Staff
With the front lines growing mostly quiet since the Minsk II peace accord last February, the Russian backed separatists have kept the initiative over the Ukrainian army, desperate to hold off any future attacks from a more powerful and better trained opponent. The Ukrainian army, which lacks tactical efficiency and heavy equipment, is no match for the better-trained separatists. Aided by their powerful neighbor, which provides all kinds of equipment and a constant flow of well-motivated men, the separatists are poised to renew their offensive in the spring.
The intense battle of Debaltseve last February and its outcome is a good example to understand the things to come: the amount of military gear, from both sides, used in such a small territory, and the destruction it creates, suggests a further escalation of the conflict in the Donbass region.
Winter War © Jonathan Alpeyrie
To that escalation, the United States is no stranger. While playing a dangerous game, the US is comfortably sitting back while debating in Congress whether or not to send lethal weapons to a demoralized Ukrainian army. Angry that Russia does play within America's rules, Washington tries to isolate Putin and his allies with economic sanctions. Thought its economy is suffering due to increasingly aggressive sanctions, Russia is now an even more dangerous opponent to America's hegemony. Why would Putin trust America after it lied about its 2004 promise not to include Ukraine within NATO's organization? It cannot. America, once more, in its constant search for world domination through an economic order which works to permanently destroy borders and national entities, has failed to recognize a major point: Russia has a 1000 year old history, with a strong sense of self and culture; in retrospect, the US is a young child with much to learn. One only has to compare Mr. Putin's ability to be one step ahead in the diplomacy game against Washington and its allies.
Winter War © Jonathan Alpeyrie
Russia will certainly not go down quietly. The Ukraine, and its pro business president, Mr. Porochenko, is only a tool used by both parties, to fight it out on its soil. The real issue at hand is the potentially very dangerous contest between America and Russia. Old rhetoric, on both sides, are once more drawn like swords of old as if the Cold War was once more reignited. Mr. Putin never forgave the West's intrusive foreign policy in Serbia, Libya and of course Syria. How can one not agree with Mr. Putin when one sees the destructive consequences of Western foreign policy in countries like Libya, Iraq which is now a hot bed of terrorists?
Winter War © Jonathan Alpeyrie
Views:
539
|
|
«РОССИЯ»
«CHINA»
«AMERICA»
«POLSKA»
«ČESKO»