Statistics
---
Total online: 1
Guests: 1
Users: 0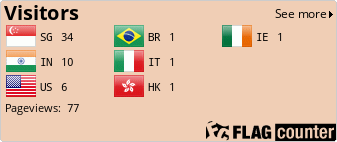 Home
»
2016
»
November
»
1
» Clinton Calls On Trump To Disclose Ties To 'Kremlin And Its Associates'
---
17:20
Clinton Calls On Trump To Disclose Ties To 'Kremlin And Its Associates'
http://www.rferl.org/a/clinton-calls-trump-disclose-kremlin-ties/28087132.html
RUSSIA
October 31, 2016 Carl Schreck
Democratic presidential candidate Hillary Clinton says Donald Trump should disclose any ties he may have to the Kremlin or its "associates," suggesting such links could be connected to what U.S. intelligence has called Russian meddling in American elections.
In her latest bid to portray her opponent as the Kremlin's choice for the White House, Clinton told a crowd in the key swing state of Ohio on October 31 that Russian President Vladimir Putin is "trying to get Donald Trump elected."
She alleged the Kremlin had ordered cyberattacks against U.S. targets to help Trump, suggesting it could be motivated by what she called Trump's "pro-Kremlin policies" or "maybe because of the extensive business dealings with Russian oligarchs with ties to Putin."

"Donald Trump should immediately disclose all of his ties and connections to the Kremlin and its associates," she told the crowd in Kent, Ohio. "The American people deserve to know the full extent of these links and how they relate to what the Russians are doing in our election."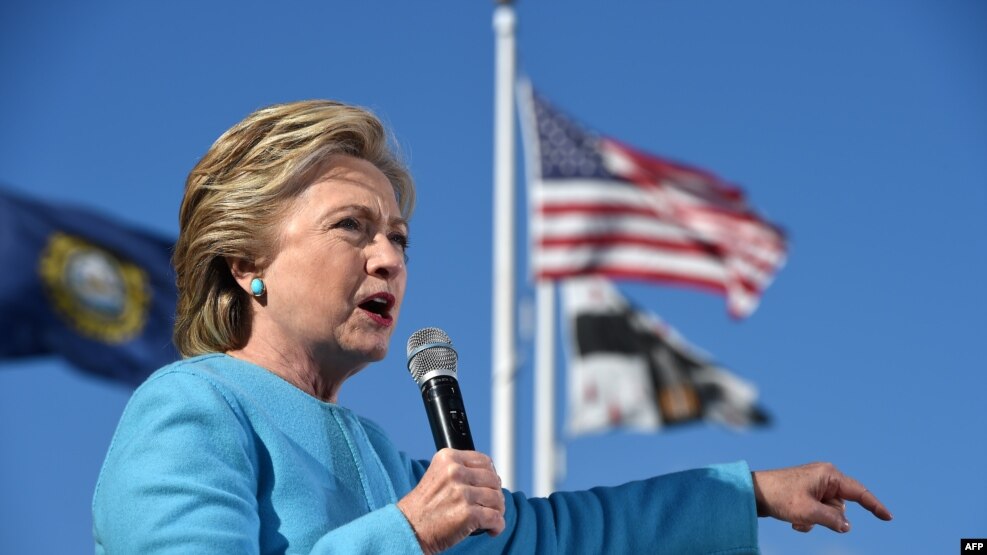 U.S. Democratic presidential candidate Hillary Clinton (file photo)
Clinton did not specify which "Russian oligarchs" she was referring to.

Trump has repeatedly rejected Clinton's accusations that the Kremlin sees him as a potential "puppet." Moscow has also dismissed allegations that it is trying to influence the election and accused Clinton of whipping up anti-Russian "hysteria" in her campaign.

Exactly what, if any, business dealings Trump has in Russia remains unclear. He has broken protocol dating back several decades in U.S. presidential elections by not yet releasing his tax returns, citing an audit by the Internal Revenue Service.

He said on Twitter in July that he has "zero investments" in Russia.

Trump has done business with Aras Agalarov, an Azerbaijan-born Russian real estate tycoon, who brought the Republican candidate's Miss Universe Pageant to Moscow in 2013.

That same year, Agalarov, whose Crocus Group has secured two government contracts to build stadiums for the 2018 World Cup in Russia, was decorated with a state award by Putin. Agalarov has also said he would like to see Putin rule the country "for life."

Trump also sold a Florida property to Russian billionaire Dmitry Rybolovlev for $95 million in 2008, though Rybolovlev is not seen as close to Putin and has had tense relations with the Kremlin in the past.

E-Mail Hacks

The U.S. government earlier this month publicly accused Russia of orchestrating a string of cyberattacks targeting U.S. political organizations and prominent current and former officials in what Washington called a bid "to interfere with the U.S. election process."

The Office of the Director of National Intelligence and the Department of Homeland Security said they are "confident" the Russian government "directed" the hacking of e-mails of individuals and groups, including the Democratic National Committee (DNC).

Leaked internal e-mails from the DNC and Clinton's campaign have embarrassed the Democratic candidate, though she continues to lead in most national polls.

Trump, who has advocated repairing ties with Moscow battered over the conflicts in Ukraine and Syria, has cast doubt on the U.S. intelligence community's allegation of Russia's complicity in the cyberattacks.

He has also spoken warmly of Putin, saying the Russian leader has been a better leader for his country than U.S. President Barack Obama has been for the United States.

Clinton seized on Trump's positive assessments of Putin in her October 31 speech in Ohio, saying the Russian president "knows he can use flattery to get into Donald's head to make Donald the Kremlin's puppet."

"And it seems to be working. Donald has signaled to Putin that he will let Russia do whatever it wants, from Ukraine to Syria and beyond," she said.

Putin last week dismissed allegations of trying to tilt the election in Trump's favor.

He told a group of foreign academics that Trump had behaved "extravagantly" during the campaign because he represented ordinary voters and wanted to get his message across.

"He has chosen a method to get through to voters' hearts," Putin said.

Clinton Says "No Case" In New FBI Review Of E-Mails

In her speech in Ohio, Clinton also took aim at a new federal review of her e-mails that the FBI director announced last week, saying said that there is "no case" to be found.

"I'm not making excuses. I've said it was a mistake and I regret it," she said of her decision to use a private e-mail server while secretary of state, which sparked a controversial FBI investigation.

It was the first time Clinton directly addressed the e-mail furor since she lashed out on October 29 at FBI director James Comey for announcing in a letter to lawmakers last week that his agents are reviewing a newly discovered trove of emails.

Clinton called the FBI director's decision to send a letter to lawmakers in the final days of presidential campaigning before the national election on November 8 as "deeply troubling."

The letter resurrected an issue Clinton had thought was behind her after Comey in July accused Clinton of being "extremely careless" in the use of her private e-mail server but did not recommend that charges be brought against her.

The Democratic leader in the U.S. Senate says the head of the FBI "may have broken the law" by revealing the agency was investigating newly discovered e-mails.

Senate Minority Leader Harry Reid (Democrat-Nevada) sent a letter to Comey on October 30 suggesting he had violated the Hatch Act, which bars officials from using their position to influence an election.

With reporting by The Washington Post, tvrain.ru, AFP, and Reuters
Views:
270
|
|
|
Calendar
« November 2016 »
Su
Mo
Tu
We
Th
Fr
Sa
1
2
3
4
5
6
7
8
9
10
11
12
13
14
15
16
17
18
19
20
21
22
23
24
25
26
27
28
29
30
«РОССИЯ»
«CHINA»
«AMERICA»
«POLSKA»
«ČESKO»