Statistics
---
Total online: 1
Guests: 1
Users: 0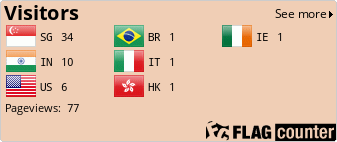 Home
»
2015
»
June
»
7
» Atrocity in Horlivka
---
23:35
Atrocity in Horlivka
http://robinwestenra.blogspot.co.nz/2015/06/atrocity-in-horlivka.html
Tuesday, 2 June 2015
If you are American (and I know YOU care) please spread this message far and wide
A MESSAGE TO AMERICANS:


An American volunteer arrives at the scene of Horlivka (Gorlovka) shelling, appeals to Americans


An American nicknamed "Texas" or Russell Bonne Bentley, fighting against the Kiev regime, arrives at the scene of Horlivka shelling, appeals to Americans
From Graham Philips, via Facebook
An incredibly sad story from Gorlovka, Anna is 31, she was married with 3 children, lived in a nice home with a big garden she'd built up with her beloved husband Yury, 36. Loved her husband and family.
Ukrainian shelling struck her home on May 26th. Her daughter Katya, who had a birthday the week before, 'just like an angel' was killed, her husband was killed, her son can't see. Anna had her left arm blown off. She's not seen her 10-day old baby Milana since, however she is reported as ok.
Anna's just a wonderful person, so nice and kind. Just after re-animation she wanted to speak to me, at length, while in clear pain, physical and emotional.
Honestly, it's heartbreaking. Thanks to the donations to Just Giving, I was able to give Anna 15,000 roubles - near to 200 pounds. It means she will have flowers every day, her favourite food. At least it's something. But, honestly, I, as you, feel a deep pain in my heart.
We sit in lounges etc, Anna lies in pain, alone, in a hospital bed, crying for those she loved, those killed when the Ukrainians decided to shell civilian homes in Gorlovka.
Busted! Ukrainian officers responsible for death of five civilians in Horlivka are identified!
Posted by seemorerocks at 11:36
********
http://rutube.ru/video/353230ee05274cbc09879fb5d4e98013/
Views:
492
|
|
|
«РОССИЯ»
«CHINA»
«AMERICA»
«POLSKA»
«ČESKO»